Bustard's Christmas Tree
2015 National Christmas Tree Champion

Since 1966, members of the National Christmas Tree Association have presented the official White House Christmas Tree for display in the Blue Room. Each year, NCTA hosts a national tree contest, at which growers, industry experts and consumers vote to select the Real Christmas Tree grower who will provide the official White House Christmas Tree.

Congratulations to all those who brought Christmas Trees and Wreaths to the National Contests at Richardson Farm in Spring Grove, Ill. To enter NCTA's National Contest, growers must first win their state/regional competitions in the previous 24 months. Trees entered in the NCTA contest must fit into one of five species categories: True Fir, Douglas-fir, Spruce, Pine or Other. A panel of judges, made up of long-time growers and past contest winners, selected the first-, second- and third-place winners in each category, then attendees of the regional conference and a panel of consumer judges voted for their favorite among the species first and second place trees. Those vote totals determined the Grand Champion and Reserve Champion trees.
2015 National Grand Chamption Christmas Tree





(610) 584-4058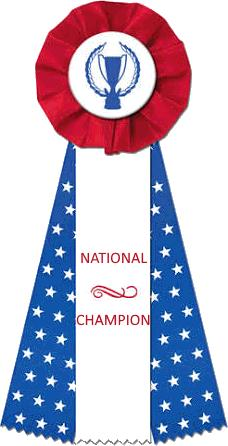 Bustard's Christmas Trees - 2210 Bustard Road - Lansdale, PA 19446
Copyright © 2005 - 2019 Bustard's Christmas Trees. All Rights Reserved
We accept cash, checks, credit cards and PayPal
AWARD WINNING TREES & WREATHS
Jay & Glenn Place 3rd
in National Wreath Contest
Open 9AM to 9PM Daily
(In Season)

Celebrating 91 Years and Counting
---
(610) 584-4058
Bustard's Tree in the White House